Analysis of Environmental Conditions and Diversity of Fisherman Catches as Indicators of Sea Water Pollution at The Beach of Karangmangu Village
Keywords:
fish diversity, karangmangu beach, household waste, pollution
Abstract
The habit of disposing of household waste by Karangmangu villagers will affect the environmental conditions of the surrounding beaches, especially for the marine life under the sea that fish are frequently captured by fishermen. Under these conditions, it is necessary to do research that aims to: 1) analyze the condition of the coastal environment of Karangmangu Village based on the provisions of water quality and 2) analyze the diversity of fish caught by fishermen on the beach of Karangmangu Village. This type of research is a descriptive study. Data collection using the observation method. The data obtained were in the form of environmental conditions, abundance of fish species, diversity, and dominance index. The results of the study 1) found trash along the coast in the form of household waste, 2) an abundance of fish species of 105 individuals/m2 in the form of Decapterus macrosoma, Rastralliger kanagurta, Selar crumenophthalmus L, and Euthynnus affinis. The results of data analysis on the condition of the coastal environment of Karangmangu Village experience light pollution, the diversity index value is 0.30 which means low, the dominance index is 0.07 which means low. Based on the results of data analysis, it can be concluded that the condition of Karangmangu waters is classified as unstable, but it is still able to support the life of fish caught by fishermen, even though the value of diversity and dominance is low.
References
Adji, A. O. S. (2008). Studi Keragaman Cacing Parasitik pada Saluran Pencernaan Ikan Gurami (Osphronemus gouramy) dan Ikan Tongkol (Euthynnus spp.). 51.

Akerina, I . M. F., Silvester B. P., & N. E. B. (2019). Pola Pertumbuhan Ikan Layang (Decapterus spp) di Perairan Likupang, Sulawesi Utara. Jurnal Imliah Platax, 7(1), 113–120.

Aliyah, R., Gumilar, I., & Maulina, I. (2015). Strategi Pengembangan Usaha Pengolahan Abon Ikan (Studi Kasus Rumah Abon Di Kota Bandung). Jurnal Perikanan Dan Kelautan Unpad, 6(2), 78–84.

Alizada, N., Malik, S., & Muzaffar, S. Bin. (2020). Bioaccumulation of heavy metals in tissues of Indian anchovy (Stolephorus indicus) from the UAE coast, Arabian Gulf. Marine Pollution Bulletin, 154(February). https://doi.org/10.1016/j.marpolbul.2020.111033

Anggraeni, Y. (2014). Identifikasi Dan Prevalensi Cacing Pada Saluran Pencernaan Ikan Kakap Merah (Lutjanus sanguineus) Di Pelabuhan Perikanan Nusantara Brondong Lamongan Jawa Timur. Skripsi.

Bakhtiar, D., Nadia, L., Zamdial, Z., & Anggoro, A. (2020). Pengukuran Akustik Target Strength Ikan Selar Bentong (Selar boops) Secara Terkontrol di Perairan Pulau Tikus Kota Bengkulu. Jurnal Enggano, 5(2), 290–301. https://doi.org/10.31186/jenggano.5.2.290-301

Cox, E. J., Marxsen, J., & Horvath, T. G. (2012). Primary Producers. Central European Stream Ecosystems: The Long Term Study of the Breitenbach, III(2), 99–129. https://doi.org/10.1002/9783527634651.ch5

Elyazar, N., Mahendra, M. S., & Wardi, N. (2007). Dampak Aktivitas Masyarakat Terhadap Tingkat Pencemaran Air Laut Di Pantai Kuta Kabupaten Badung Serta Upaya Pelestarian Lingkungan. 2(1), 1–18.

Fitrah, S. S., Dewiyanti, I., & Rizwan, T. (2016). Identifikasi Jenis Ikan di Perairan Laguna Gampoeng Pulot Kecamatan Leupung Aceh Besar. Jurnal Ilmiah Mahasiswa Kelautan Dan Perikanan Unsyiah, 1(1), 66–81.

Goleman, Daniel; Boyatzis, Richard; Mckee, Annie, P. (2018). Baku Mutu Air Laut. Journal of Chemical Information and Modeling, 53(9), 1689–1699.

Hariati, T. (2011). Komposisi Hasil Tangkapan, Musim Penangkapan dan Indeks Kelimpahan Ikan Pelagis yang Tertangkap Pukat Cincin Mini di Perairan Kendari , Laut Banda. J. Lit. Perikan. Ind., 021, 139–146.

Hariati, T., Faizah, R., & Nugroho, D. (2015). Umur, Pertumbuhan dan Laju Pemanfaatan Ikan Banyar (Rastrelliger kanagurta Cuvier, 1816), di Selat Malaka (Wilayah Pengelolaan Perikanan-571). J. Lit. Perikan. Ind., 1–8.

Hasibuan, R. (2016). Analisis Dampak Limbah/Sampah Rumah Tangga Terhadap Pencemaran Lingkungan Hidup. Ilmiah, 04(01), 42–52.

Hasibuan, R. B., Irawan, H., & Yulianto, T. (2018). Pengaruh Suhu terhadap Daya Tetas Telur Ikan Kakap Putih (Lates calcarifer). Intek Akuakultur, 2(2), 49–57.

M, A. K., & Paramartha, D. (2012). Analysis Superior Commodities of Catch Fisheries In Rembang Regency. 5(2), 161–171.

Mainassy, M. C. (2017). The Effect of Physical and Chemical Parameters on The Presence of Lompa Fish (Thryssa baelama Forsskål) in The Apui Coastal Waters of Central Maluku District. Jurnal Perikanan Universitas Gadjah Mada, 19(2), 61. https://doi.org/10.22146/jfs.28346

Nurfitriani, Caronge, W., & Kaseng, E. S. (2017). Keanekaragaman Gastropoda di Kawasan Hutan Mangrove Alami di Daerah Pantai Kuri Desa Nisombalia Kecamatan Marusu Kabupaten Maros. Jurnal Bionature, 18(1), 71–79.

Pambudi, D. S., Budiharjo, A., & Sunarto, S. (2019). Kelimpahan dan Keanekaragaman Kepiting Bakau (Scylla spp.) di Kawasan Hutan Bakau Pasar Banggi, Rembang. Jurnal Penelitian Perikanan Indonesia, 25(2), 93. https://doi.org/10.15578/jppi.25.2.2019.93-102

Pankhurst, N. W., & Munday, P. L. (2011). Effects of climate change on fish reproduction and early life history stages. Marine and Freshwater Research, 62(9), 1015–1026. https://doi.org/10.1071/MF10269

Poedjiastoeti, H. (2006). Telaah Masalah Pencemaran Laut dan Pengelolaan Lingkungan di PPI Morodemak Kabupaten Demak. Seminar Nasional Research Sebagai Dasar Kebijakan Publik Dan Implementasi Di Sektor Industri LEMLIT, November, 124–138.

Putra, I. M. R., Dirgayusa, I. G. N. P., & Faiqoh, E. (2018). Keanekaragaman dan Biomassa Ikan Karang serta Keterkaitannya dengan Tutupan Karang Hidup di Perairan Manggis, Kabupaten Karangasem, Bali. Journal of Marine and Aquatic Sciences, 5(2), 164. https://doi.org/10.24843/jmas.2019.v05.i02.p02

Rahmatullah, Ali, M. S., & Karina, S. (2016). Plankton Diversity and Dominance of Plankton in Kuala Rigaih , Aceh Jaya District. Jurnal Ilmiah Mahasiswa Kelautan Dan Perikanan Unsyiah, 1(3), 325–330.

Rajeshkumar, S., & Li, X. (2018). Bioaccumulation of heavy metals in fish species from the Meiliang Bay, Taihu Lake, China. Toxicology Reports, 5(February), 288–295. https://doi.org/10.1016/j.toxrep.2018.01.007

Ramadanti, W. F. (2018). Studi Distribusi Dan Kelimpahan Laba-Laba Di Hutan Pinus Jayagiri Lembang Kabupaten Bandung Barat Sebagai Sumber Belajar Biologi. Skripsi, 7–32.

Rashidy, E., Litaay, M., Salam, M., & Umar, M. (2013). Komposisi Dan Kelimpahan Fitoplankton Di Perairan Pantai Kelurahan Tekolabbua, Kecamatan Pangkajene, Kabupaten Pangkep, Provinsi Sulawesi Selatan. 4(7).

Rayes, R. D. (2013). Pengaruh Perubahan Salinitas Terhadap Pertumbuhan dan Sintasan Ikan Kakap Putih (Lates Calcarifer Bloch). Jurnal KELAUTAN, 16(1), 47–56.

Rizki, Riza;Ghalibda, Musrifin;Yoswaty, D. (2016). Pola Sebaran Salinitas dan Suhu Pada Saat Pasang dan Surut di Perairan Selat Bengkalis Kabupaten Bengkalis Provinsi Riau. Sejarah Fakultas Seni, Universitas Ain Shams, 44, 160–197. https://doi.org/10.21608/aafu.2016.14660

Rohmah, N. J., Munandar, D. K., Kes, M., Priantari, I., Si, S., & Pd, M. (2015). Diversity and Abundance of Fish In The Bedadung River of Estuary Region. 1–12.

Salim, K., Rita, A., & Supratman, O. (2019). Identifikasi Jenis Ikan (Penamaan Lokal, Nasional Dan Ilmiah) Hasil Tangkapan Utama (HTU) Nelayan dan Klasifikasi Alat Penangkap Ikan di Pulau Bangka Provinsi Kepulauan Bangka Belitung. Akuatik: Jurnal Sumberdaya Perairan, 13(1), 42–51. https://doi.org/10.33019/akuatik.v13i1.1107

Setiyarso, B., Muryani, C., & Sarwono. (2016). Analisis Perubahan Garis Pantai Dan Perubahan Penggunaan Lahan Kabupaten Rembang Tahun 2003 - 2014. GeoEco, 2(1), 67–79.

Sirait, M., Rahmatia, F., & Pattulloh, P. (2018). Komparasi Indeks Keanekaragaman dan Indeks Dominasi Fitoplankton di Sungai Ciliwung Jakarta (Comparison Of Diversity Index And Dominant Index of Phytoplankton At Ciliwung River Jakarta). Jurnal Kelautan: Indonesian Journal of Marine Science and Technology, 11(1), 75. https://doi.org/10.21107/jk.v11i1.3338

Soares, A. P. (2013). Letak Geografis dan Jumlah Penduduk. Journal of Chemical Information and Modeling, 53(9), 1689–1699.

Suwarso, & Zamroni, A. (2013). Stock Unit Distribution of Scads (Decapterus spp.) and Management Impack of Small Pelagis Fish Around Java Sea. Fma 713, 17–24.

Wulansari, Rahmawati, S. (2010). Analisis Permintaan Ikan Laut di Kabupaten Rembang. https://digilib.uns.ac.id.

Yu, H., Yu, H., Ito, S. ichi, Tian, Y., Wang, H., Liu, Y., Xing, Q., Bakun, A., & Kelly, R. M. (2020). Potential environmental drivers of Japanese anchovy (Engraulis japonicus) recruitment in the Yellow Sea. Journal of Marine Systems, 212(February), 103431. https://doi.org/10.1016/j.jmarsys.2020.103431

Zamroni, A., Kuswoyo, A., & Chodrijah, U. (2019). Aspek Biologi dan Dinamika Populasi Ikan Layang Biru (Decapterus Macarellus Cuvier, 1833) di Perairan Laut Sulawesi. BAWAL Widya Riset Perikanan Tangkap, 11(3), 137. https://doi.org/10.15578/bawal.11.3.2019.137-149

Zefri Ade Gurukinayan1, Yunasfi2, A. M., & 1. (2014). Kajian Aspek Pertumbuhan dan Laju Eksploitasi Ikan Teri Nasi (Stolephorus sp.) di Perairan Belawan Sumatera Utara. 1–17.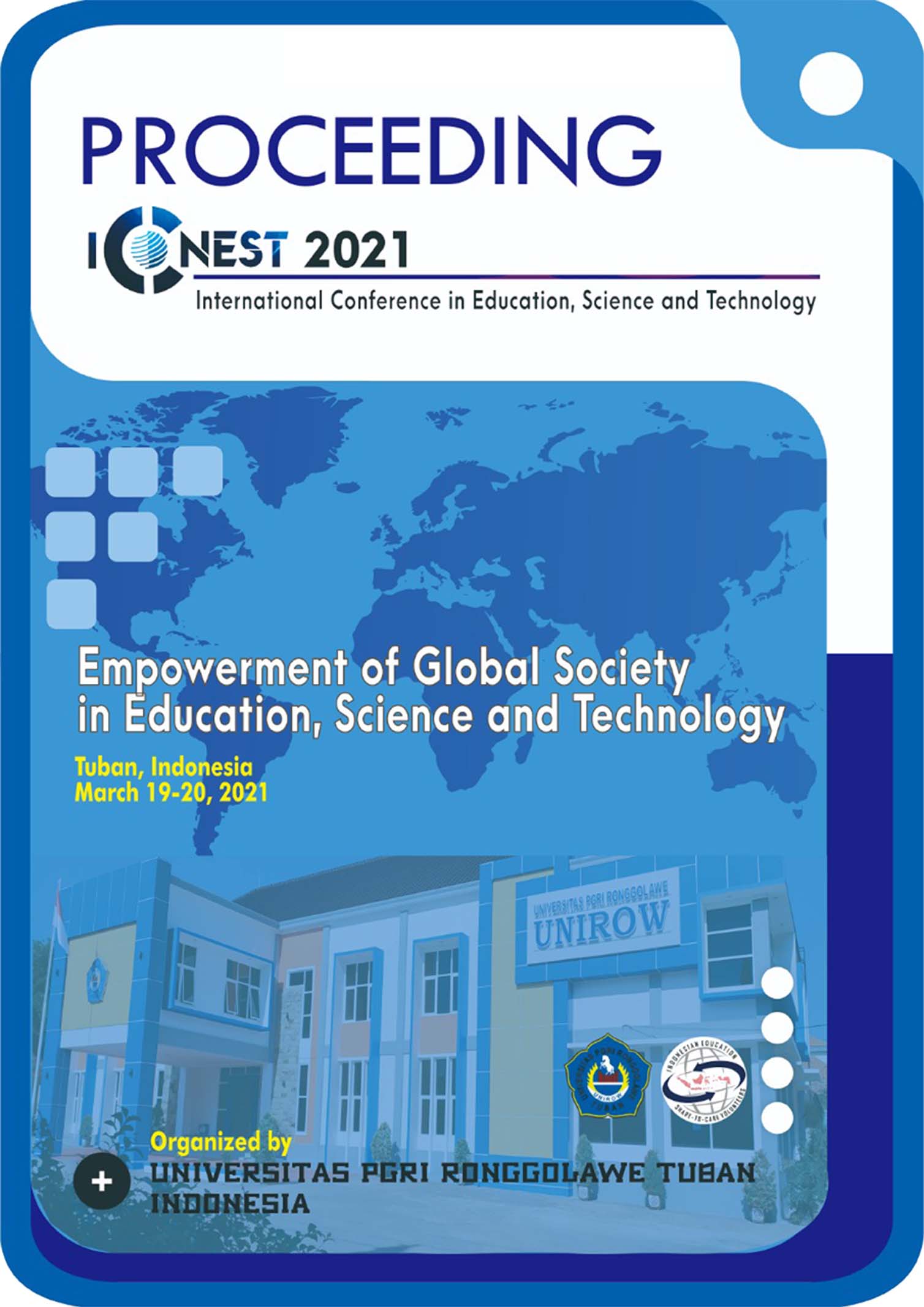 Downloads