ESTIMASI INTERVAL KONFIDENSI BAGI DUA PARAMETER DARI DATA BERDISTRIBUSI LOG-NORMAL
Keywords:
interval, log-normal, parameter
Abstract
Fokus penelitian adalah mengestimasi interval konfidensi bagi dua parameter dari data berdistribusi Log-Normal. Distribusi log-normal adalah distribusi yang sangat penting dalam analisis uji hidup. Dalam penelitian ini data yang digunakan adalah data dari Bury (1999). Data tersebut telah dimodifikasi menjadi data tahan hidup laptop.
References
Bury, Karl. 1999. Statistical Distributions in Engineering. Cambridge: Cambridge Uni- versity Press.

Fauzy, Akhmad. 1998. Interval Konfidensi untuk Koefisien 1 dari Garis Regresi apabi- la Ragam Galat Tidak Homogen dengan Metode OLS, WLS dan Bootstrap. The- sis. Bogor: IPB Bogor. Tidak dipublikasikan.

Fauzy, Akhmad. 2000. Estimasi Interval Konfidensi Nilai Rata-rata pada Sampel Ber- distribusi t dengan Metode Bootstrap Persentil. Bandung: Jurnal MIHMI ITB, Volume 6 No. 5 ISSN 0854-1380 Akreditasi DIKTI No. 2082/D/T/1996.

Ireson, W Grant, et. al. 1996. Handbook of Reliability Engineering and Management. Second edition, New Yor: McGraw Hill.

Lawless. 1982. Statistical Models and Methods for Lifetime Data. New York: John Wiley & Sons.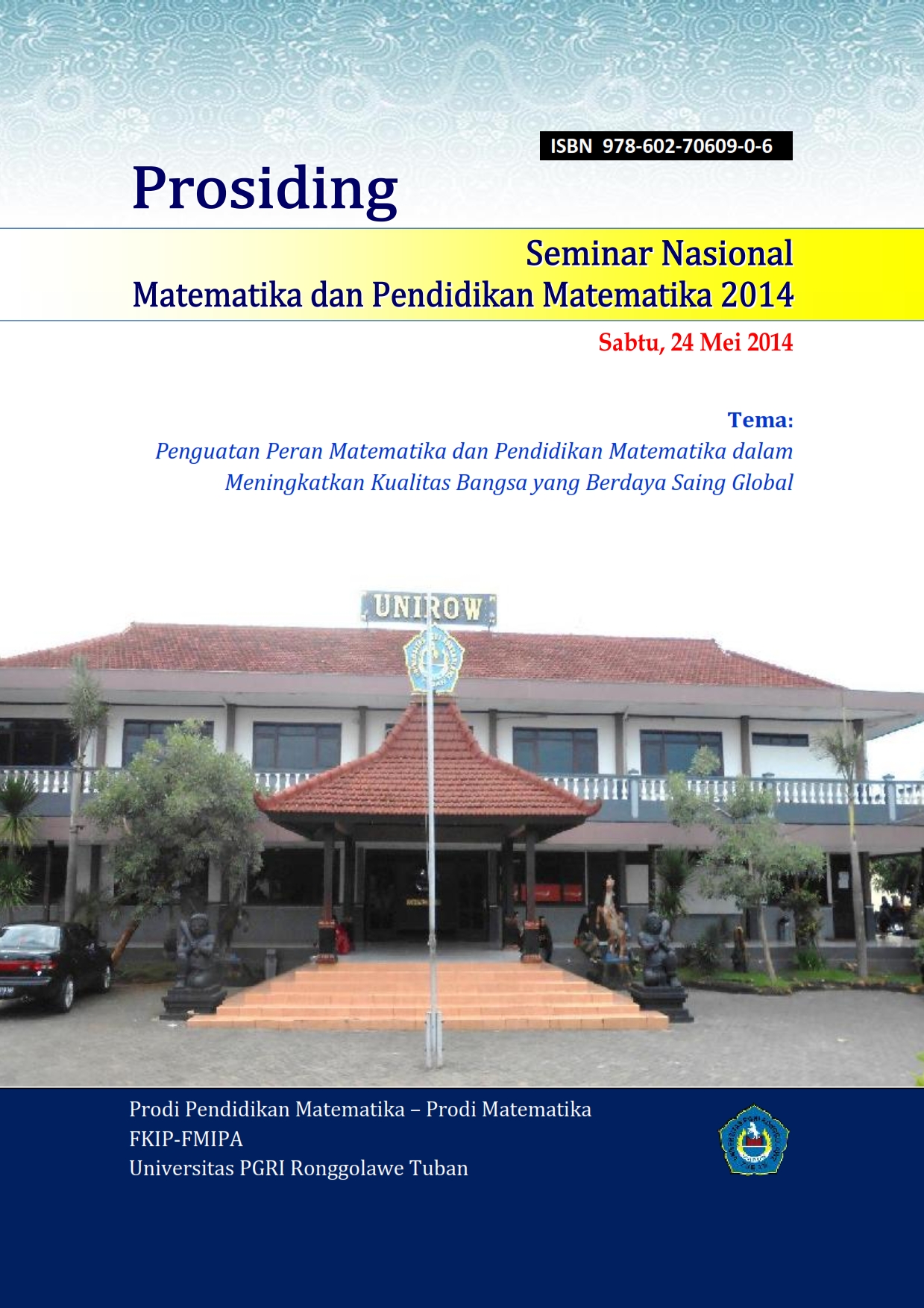 Downloads
How to Cite
Dwiramadhan, R., & Fauzy, A. (2014). ESTIMASI INTERVAL KONFIDENSI BAGI DUA PARAMETER DARI DATA BERDISTRIBUSI LOG-NORMAL. Prosiding Seminar Nasional Matematika Dan Pendidikan Matematika, 5(1), 399–402. Retrieved from http://prosiding.unirow.ac.id/index.php/snmpm/article/view/43